Outdoor Attractions of Del Norte
Rediscover the great outdoors in Smith River and Crescent City! Both Smith River and Crescent City are teeming with outdoor adventures for you and your family to explore. Wander between ancient redwood trees in Redwood State and National parks, delight in the unspoiled beauty of the Wild and Scenic Smith River and Klamath River, or glimpse the area's natural wildlife in their natural habitats. Smith River and Crescent City offer visitors and residents alike rugged outdoor adventures such as like surfing, whitewater rafting, kayaking, biking, camping, horseback riding, fishing, whale watching and exhilarating jet boat tours. Keep an eye out for one of the area's more than 100 threatened species, as well as 1,000 state species of special concern all living in Del Norte.
Redwood National Parks offers visitors the opportunity to enjoy nature at its very finest while giving you the chance to explore. Enjoy Redwood National Park's exquisite dappled hiking trails that allow you to experience the park in all its glory or enjoy the 19 mile bicycle trail. If you enjoy fishing, you've found a paradise! Redwood National Park is known to provide the best fishing around with a variety of fish ranging from rainbow and cutthroat trout to salmon and steelhead.
Ruby Van Deventer Park is a wonderful place to spend time away from the day to day grind! Enjoy camping on one of the park's 18 campsites and a number of awesome outdoor recreational opportunities, including swimming, kayaking, and fishing on the Smith River.
Founded in 1984, the Jedediah Smith Wilderness is brimming with outstanding natural scenery, unique karst limestone features, natural caves, and spectacular wildlife including black and grizzly bear, big horn sheep, wolverine, moose and elk, as well as a variety of birds. The Jedediah Smith Wilderness is made up of over 175 miles of trails that cross into Grand Teton National Park.
Historic Lighthouses
The Battery Point Lighthouse is marvelous historic landmark found at the north end of the harbor entrance to Crescent City. The Battery Point Lighthouse was commissioned in 1855 by an act of Congress and continued to serve Crescent City as a functioning lighthouse until 1965. Today, Battery Point Lighthouse and the Main Museum are open to the public during the summer season, allowing visitors to take a glimpse into the lives of the lighthouse keepers and their families, as well as the vibrant history of the lighthouse itself.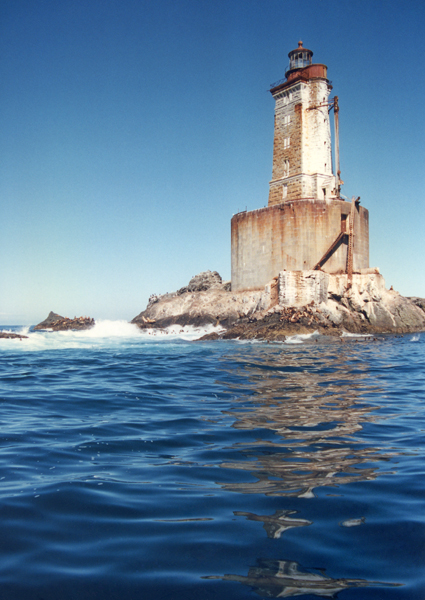 The Point St. George Lighthouse was constructed between 1882 -1892 six miles of Crescent City's west coast after a coastal steamer named the Brother Jonathan struck the St. George Reef, killing approximately 150 people in July of 1865. The Point St. George Lighthouse was in use up until 1975 when it was abandoned by the Coast Guard after treacherous seas made docking with the lighthouse hazardous. Today, the lens from the lighthouse resides in the Main Museum on display to visitors interested in the Point St. George Lighthouse's vibrant past.
Casinos
Surrounded by the breath-taking Northern California landscape, the Lucky 7 Casino provides you all the luxuries that any one casino could offer. From live blackjack, video poker, slots and casino bingo, Lucky 7 Casino has got you covered 24 hours a day, 365 days a year! Learn more about what wonders await you at the Lucky 7 Casino by clicking here: www.lucky7casino.com
The Elk Valley Casino offers you the best gambling experience around. From amazing food, amazing shows, and a variety of gambling opportunities, the Elk Valley Casino has got you covered. Enjoy table games, slots, bingo, poker and much more! To find out more about what awaits you at the Elk Valley Casino, please visit their official website at: http://www.elkvalleycasino.com/index.html
Family Attractions
The Northcoast Marine Mammal Center is a private, non-profit organization committed to rescuing and rehabilitation stranded, sick, or orphaned marine mammals off of the Humboldt and Del Norte counties coast line. Stop in the Northcoast Marine Mammal Center and discover the importance of protecting marine resources while learning about current patients.
The Rowdy Creek Fish Hatchery is dedicated to maintain the native runs of steelhead trout and Chinook salmon in the Smith River and houses fish year round. The Rowdy Creek Fish Hatchery is made possible by the sponsorship of the Smith River Kiwanis Club.